This summer, our Living Seas Wales team are heading out on the road! Expect virtual-reality experiences, rockpooling, beachcombing, snorkelling, sea-watching and much more! Find out where to see us here …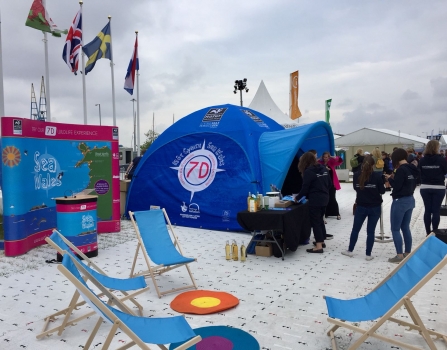 From 21 August onwards, we'll be travelling across North Wales to bring you 'Living Seas Live!':  a series of one-day wildlife roadshows which showcase coastal and marine wildlife in the local area.  After all, Wales has around 1,700 miles of coastline and, with almost 15,000km2 of sea, is home to a whole host of wonderful wildlife! 
We'll also be asking you to tell us about your Sea Stories.  We want to delve into the past and collect your stand-out memories of wildlife experiences – these could be more significant than you think for conservation action today.  You may even find that you have information, stories, artefacts and memories that no-one else does, or which has elsewhere been forgotten.  Bring them along to a roadshow or give us a call! 
Out and about
21st August 2018: Aberdyfi
23rd August 2018: Amlwch
24th August 2018: Porthdinllaen
26th August 2018: Holyhead
27th August 2018: West Shore, Llandudno
29th August 2018: Rhyl
1st September 2018: Morfa Bychan / Black Rock Sands
2nd September 2018: Aberdaron
29th October – 2nd November 2018: Harlech Castle