What's the problem?
Waste is a big problem in our current society. Households in Wales throw away over 1.5 million tonnes of rubbish every year! A lot of rubbish that doesn't go to landfill or a recycling centre ends up as litter, contaminating our land, waterways and oceans. Plastic litter is especially damaging to wildlife as it doesn't fully break down.
Threats to wildlife on land and sea
Animals can become trapped in bottles, jars and cans, tangled up in balloon string and fishing wire, and stuck in all sorts of other discarded waste.
Litter can be mistaken for food, and as plastic breaks up into tiny microplastics, it can be ingested by accident too. Plastic in an animal's stomach can make them feel full and lead to starvation.  
Plastic in the environment can contain harmful chemical toxins which can cause problems such as infertility in marine mammals.
What you can do to help
We need to take action to clean up litter and reduce waste to prevent further litter problems and help to conserve wildlife.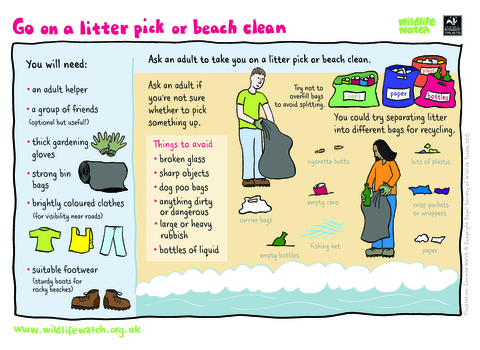 Do your own litter pick
You can make a difference on your own or with a small group of friends or family.  Download our activity sheet for some top tips on doing your own litter pick. 
Download Activity Sheet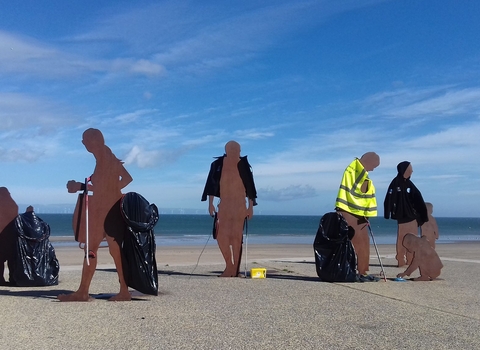 Attend a local litter pick event
North Wales Wildlife Trust run litter pick events across the region throughout the year.
Our events
Further steps
Litter picking helps us clear up rubbish already in our environment. The next step is to prevent any more from polluting our ecosystems. You can start by living more consciously and picking out sustainable alternatives. Buying local and second hand, buying items without plastic packaging as well as bringing your own containers to refill shops are some amazing ways to start your low-waste journey. Check out some ideas below if you're interested in learning more!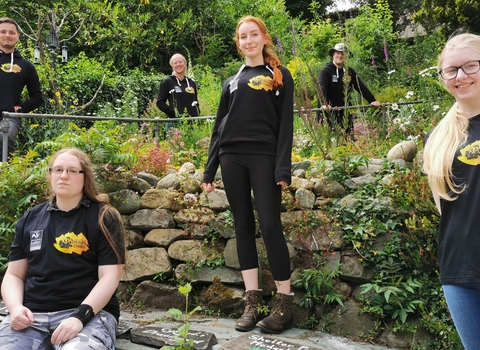 Want to do more?
Our youth project have even more top tips on how to Take Action to save wildlife on their webpage, and if you're a young person on Anglesey, you could even join their Youth Forum!
Find out more
Past litter pick events
Each year North Wales Wildlife Trust organises litter picks across North Wales, including our "Plast Off" event in January 2019 when a huge number of volunteers collected 75kg of rubbish in one day!