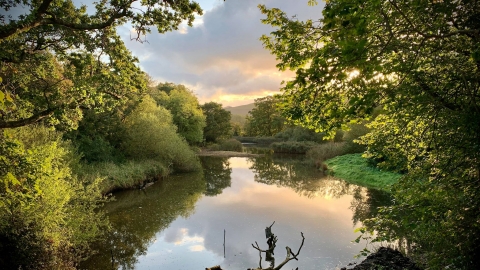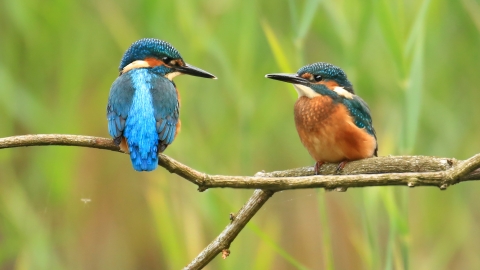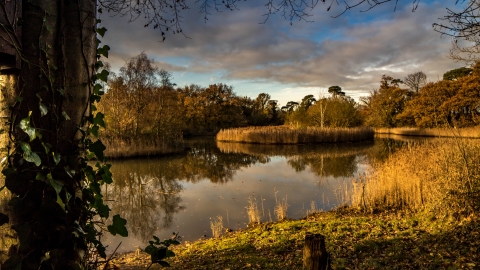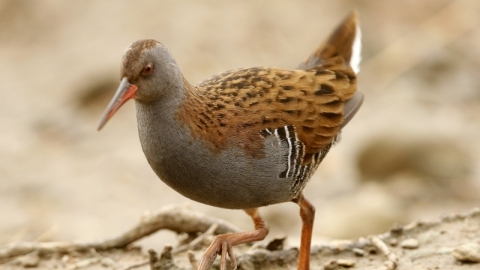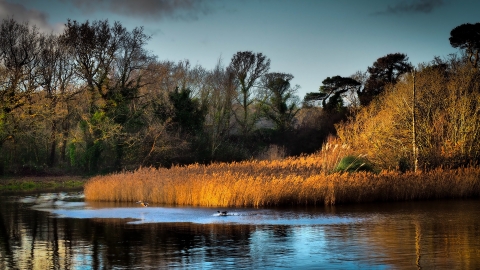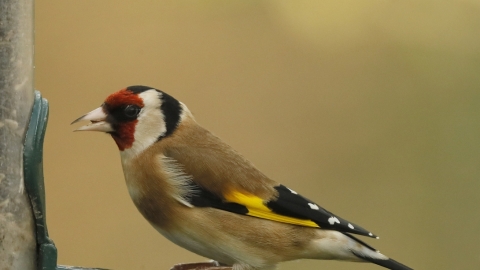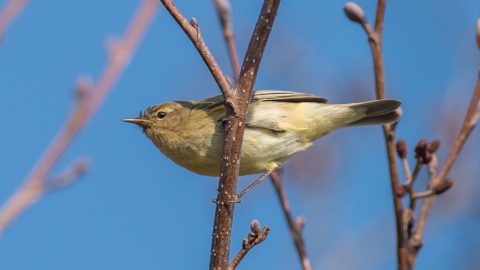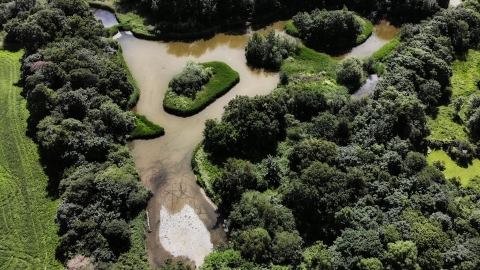 A fantastic place to get close to wildlife, where bird hides give you the chance to really spend time with the reserve's residents. There's never a dull moment!
Know before you go
Entry fee
No
Parking information
Large car park at the shore (SH615723); limited parking at roadside south of here (SH614721). Please keep footpath and gate at main entrance clear of cars to allow farm machinery to pass
Bicycle parking
Yes - just inside main entrance
Grazing animals
No
Walking trails
From the car park near the beach walk back along the road to the reserve entrances where a short walk takes you to one of three hides. It is also possible to walk along the shingle beach but it is uneven, difficult walking and should be avoided as high tide approaches as feeding birds will be disturbed. There is limited parking adjacent to the Kingfisher Bird Hide . The main entrance should only be used as a drop-off point for less-abled visitors. Please bear in mind that this area is used as a turning area for farm vehicles.
Access
Please stay on the well-marked paths, avoid walking to the reserve along the shoreline and do not approach the lagoons. Most paths (and two of the hides) are wheelchair-accessible. Please respect other users of the bird hides and avoid excessive noise.
When to visit
Opening times
Open during daylight hours
Best time to visit
Autumn and Spring for migrants; summer for breeding birds. An hour or so either side of high tide is best for views of birds on the estuary
About the reserve
Spinnies Aberogwen's series of lagoons and surrounding habitat provide shelter and food for wildfowl, waders and smaller birds, especially during the autumn and spring migrations. The reserve is next to the estuary of the River Ogwen and the tidal mudflats known as Traeth Lafan, and the constant ebb and flow of the tides attract some amazing species – including, on rare occasions, osprey. Tall, graceful stands of common reed provide sheltered nest sites for moorhen as well as an excellent place to watch grey heron and little egret hunting!  For much of the year, the brightly coloured kingfisher is a familiar and well-loved sight as it perches around the reserve and dives into the water in search of prey. Bird hides and feeders provide fantastic opportunities to enjoy the wildlife close at hand.
Wonderful work parties
Volunteers and staff work together to manage the reserve's woodland, grassland, reed beds and lagoons; providing a varied natural environment which supports many different plants and animals. A special sluice gate controls water levels and salinity by letting water out and preventing it flowing back in, helping to prevent flooding and ensuring that the lagoon remains freshwater. Monthly work parties help maintain the bird hides and footpaths, whilst the provision of bird food at the hides is supported by many individuals and local organisations – thank you, everyone!
Did you know?
The wetlands of the nature reserve are essentially man-made: thought to be 'borrow pits' from which soil was dug, they are certainly by-products of the diversion and canalisation of the River Ogwen in the early nineteenth century.
Directions
Spinnies Aberogwen is easily accessible from Junction 12 of the A55. Heading towards Bangor/Tal-y-Bont, look for the brown 'Nature reserve' sign. Follow it down a minor road for approximately 1 mile to reach the coastal car park (SH 615 723), before carefully walking back towards either entrance to the reserve.
Species
Make a donation
Support our work at Spinnies Aberogwen today.