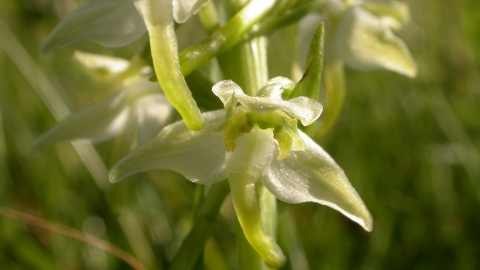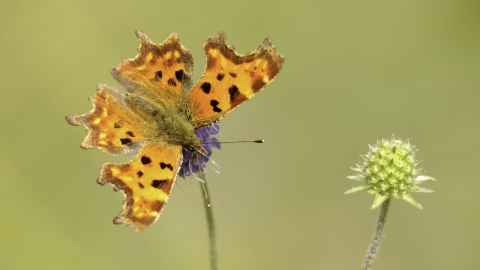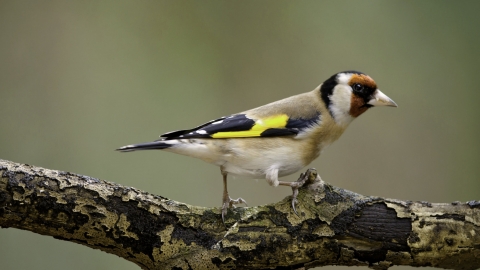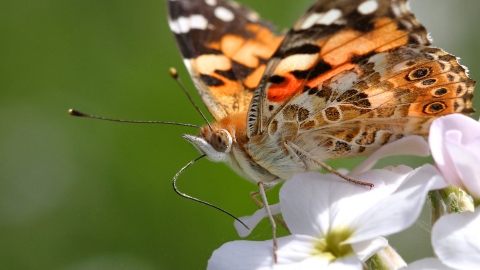 A colourful wildflower haven connecting us to our farming heritage and providing a magical summertime treat.
Know before you go
Entry fee
No
Parking information
Public parking is available (passing under a yellow height barrier) SJ062792, just off the A5151, at the east end of the village
Grazing animals
Cattle or sheep, late summer to early spring.
Walking trails
There are two paths through grassland, and a short woodland trail
Access
The public footpath which crosses the site can be slippery in wet conditions. While the site is not openly accessible to wheelchairs, access can be made by prior arrangement during the summer months when the paths are at their most stable.
When to visit
Opening times
Open at all times
Best time to visit
Late Spring for most plants in flower
About the reserve
Spring and summer offer an explosion of colour, highlighting how different our countryside would have looked a few hundred years ago when traditional hay meadows across the country would have bloomed in a similar way. Local volunteers, continuing centuries of traditional practices, have worked tirelessly to preserve the meadow and are now reaping the rewards: over 142 different plant species have been recorded in the grassland and nearby woodland. The abundance of flowering plants means the site is important for many insect pollinators, including honeybees and bumblebees. A visit in spring or summer sees the bright wildflowers supplemented by beautiful butterflies: large skipper, common blue, comma, meadow brown, gatekeeper, peacock, red admiral, painted lady, small tortoiseshell, orangetip and speckled wood are all to be found!
Hay meadow helpers
Maes Hiraddug was saved from development when it was bought by the Wildlife Trust in 1996.  It has subsequently been managed as a hay meadow, continuing centuries of traditional practices. The vegetation is cut in July and left to dry and shed its seed, before bailing and removing. Livestock graze the field from late summer to keep the grassland in good condition.
Directions
The reserve is North East of the village of Dyserth, between Rhuddlan and Trelawnyd. Heading East on the A5151, park in the car park on the Left (just on the village edge) for the Prestatyn-Dyserth Way. Walk 150m along the Way until you reach a stone bridge with a flight of steps signposted 'Maes Hiraddug'. Go up the steps and turn Left over the bridge into the reserve (SJ 062 794). To avoid the steps, continue for 150m to the next bridge and exit onto Pandy Lane: the reserve is on your Left.
Habitat
Environmental designation
Area of Outstanding Beauty (AONB)
Site of Special Scientific Interest (SSSI)
Maes Hiraddug nature reserve_Guide and Map