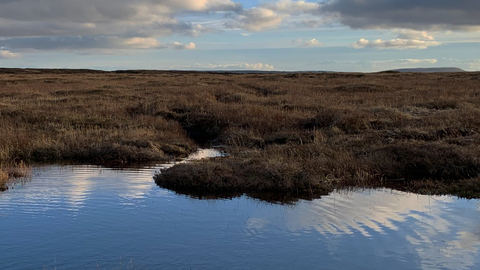 Wild LIVE: Let Nature Help (Cop26)
Book
Each month The Wildlife Trusts will be joined by fantastic special guests to chat about some of the really important issues relating to wildlife, the natural world, and the environment - as well as answering any burning questions you might have. In the midst of COP26, the United Nation's climate change conference, we bring you a very special Wild LIVE episode from the heart of the discussions in Glasgow.
About the event
We'll be joined by a fantastic panel of climate and nature experts and activists to discuss why to deal with the climate crisis, we must bring back nature on an ambitious scale.
Whilst every effort must be made to reduce emissions, the loss of wildlife and wild places is further exacerbating the issue and leaving us ill-equipped to adapt to change. Nature has an amazing ability to store carbon, whilst providing other benefits to society. We'll be exploring what these 'nature-based solutions' are and just how important they are in tackling the twin nature and climate crises.
Booking
Additional booking information
Please book your place via The Wildlife Trust national website - click on the 'Book' button and enter your details.