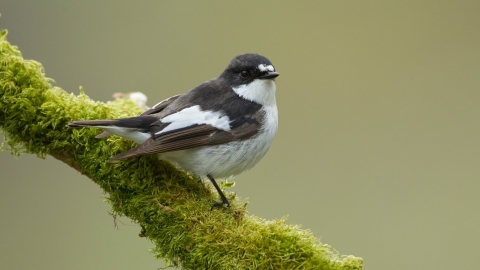 NWWT Annual General Meeting
Book
Join us at our 58th Annual General Meeting (to be held online via Zoom) to find out what the Trust has been up to over the past year and our plans for the months ahead.
About the event
All NWWT members and supporters are welcome at our AGM. It's your chance to hear about the work your Wildlife Trust has been undertaking and our plans for the future.
Because of ongoing uncertainty about gatherings indoors caused by the Covid-19 pandemic, we are holding our AGM on-line as we did last year.   Please join us, we look forward to seeing you!
10:30    Welcome
AGM Agenda
1.    Meeting rules 
2.    Apologies for absence
3.    Minutes of the 57th Annual General Meeting held 31st October 2020
4.    Report of Council for the year ended 31st March 2021 including short presentations by staff 
5.    Adoption of the Reports and Accounts, together with the Treasurer's and Auditor's Report for the year ended 31st March 2021
6.    Election of Council Members and Honorary Officers
7.     To re-appoint Bennett Brooks of Llandudno as auditors to the Trust and to authorise Council to fix their remuneration
8.    Opportunity for members to ask questions of the Trustees and Senior Staff 
11:30    Refreshment break 
11:45     'Reflections on people's changing relationship with nature' – a talk by Prof. Robin-Grove-White followed by Q&A
12:30    Close
Booking
Click on the booking button and register. You will then receive a confirmation of your booking and password for entry.
The AGM will be presented via the Zoom app and you will need a desktop, laptop, tablet or smartphone to join the meeting.  If you would like help setting up then email us at info@northwaleswildlifetrust.org.uk.  Should you feel excluded because you cannot access the technology please direct any questions or comments to the Trustees via Frances Cattanach on 07764 897410 or frances.cattanach@northwaleswildlifetrust.org.uk
Want to read more? Copies of the 2020 AGM minutes, members standing for election, full Annual Report and Impact Report 2020-2021 are downloadable from www.northwaleswildlifetrust.org.uk/about-us or request a postal copy via info@northwaleswildlifetrust.org.uk or 01248 351 541.
Booking
Price
Donations appreciated
Additional booking information
Booking essential
Suitable for
Families, Adults, Experts, Beginners