The new tree nursery at Aberduna Nature Reserve, Maeshafn.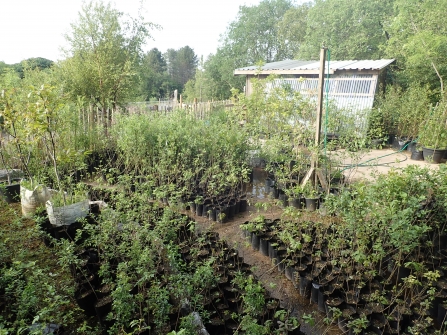 Tree planting is an important element of our Living Landscape and community engagement work across North Wales, whether that's creating new orchards, restoring hedgerows or enrichment planting in existing woodlands. Naturally, our increasing need for trees for various purposes has led to us setting up our own tree nursery at Aberduna Nature Reserve in Maeshafn.
Thanks to the hard work and guidance provided by Steve Watson of Tree Shepherds, we've established a nursery for pot-grown native trees to be used on projects involving no-fence tree planting and agroforestry, natural flood risk measures, hedge restoration and the propagation of rarer species like black poplar and wild service tree.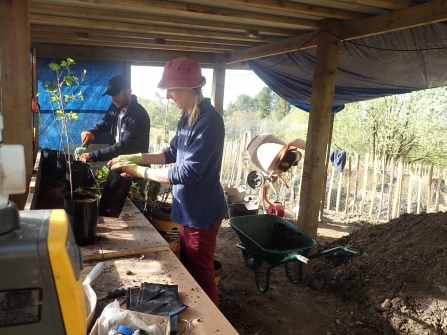 So far, we've potted-up nearly 5,000 trees including oak, alder, birch, rowan, holly, willow, cherry, hawthorn and black poplar. Most of the trees will be allowed to grow on to 1.5m whips, which will be suitable for planting out on farms and hillsides where livestock control is not always feasible.
The new tree nursery will allow us to take on planting projects at short notice and provide larger standard trees to partner organisations. Our tree nursery will provide some exciting new volunteering opportunities in addition to the existing wildlife gardening activities that take place on Tuesdays at Aberduna Nature Reserve. If you'd like to get involved in tree planting or helping to maintain our tree nursery please contact Jonathan Hulson, Woodlands for Water Project Manager - Jonathan.Hulson@northwaleswildlifetrust.org.uk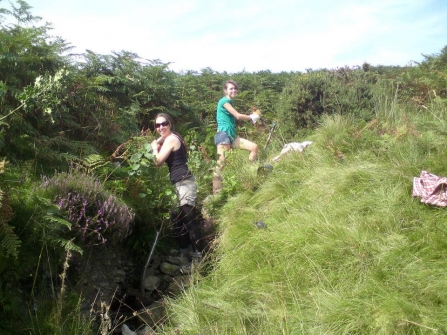 Alun and Chwiler Living Landscape Scheme