Protect the wildlife you love
Make 2021 a great year for you and the threatened wildlife you love in North Wales. Join today from £1.25 per month and become a wildlife hero …
It costs less than 5p a day to join us and our other 7,000 members here in North Wales.
Get involved with activities, visit 36 wonderful nature reserves and enjoy access to over 140 events - all whilst getting that warm fuzzy feeling knowing you are directly contributing to safeguarding vulnerable wildlife across North Wales.
Please note that the half price membership offer does not apply to memberships bought as gifts.
Buy membership for someone else
We deliver conservation programmes to ensure future generations are able to enjoy the wildlife-rich landscapes of North Wales - but this is an enormous undertaking.  We rely heavily on membership to generate the funds we need to do this.  We cannot safeguard North Wales's precious habitats and vulnerable wildlife without the support of those who live and work around them.
We do understand that joining us is a big commitment and that you might have a few questions!  If you'd like to know us even better, please visit the further information links at the bottom of this page.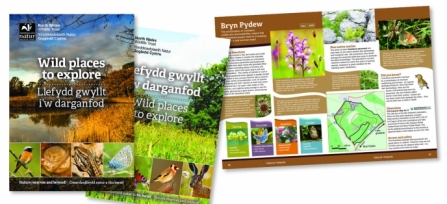 Join Today and receive 'Wild Places to Explore' as a free gift! (RRP £7.50)
This new guide to some of the most special places for wildlife in North Wales includes the North Wales Wildlife Trust's 36 nature reserves - some of the best examples of semi-natural habitats in the area, providing protection for rare species and places for people to enjoy wildlife.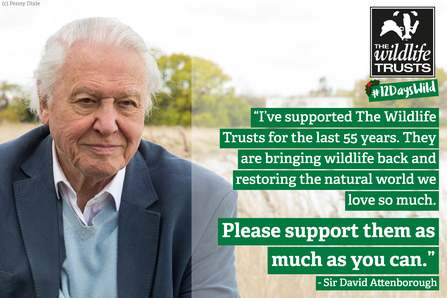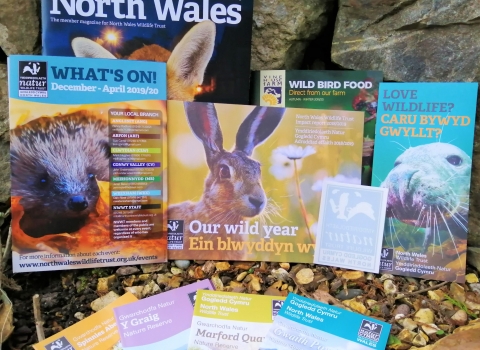 You will receive ...
• Guides to your local nature reserves  • Three issues of Wild North Wales magazine
• A weekly wildlife e-newsletter • Access to more than 140 events
Become a member today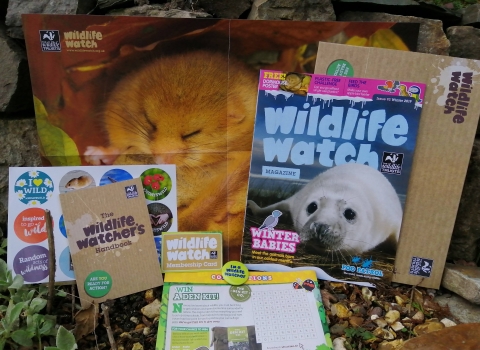 Family Membership
Family members also receive a fabulous welcome pack and four issues of Wildlife Watch or Gwyllt! magazine - full of information, competitions, puzzles and projects!   A great way for children or grandchildren to connect more with wildlife.
Join as a family today
Learning about North Wales Wildlife Trust has really increased my interest in our amazing, wild world. It has inspired me to become a member - and make a wildlife garden at home!
Don't want to join online? Feel free to print our Direct Debit form and post it to us!
Terms & Conditions – Jan sale 2021

 

Offer open to new members of the Trust
No current members and/or members that joined the Trust for half price as part of last years January sale can do so again this year
Open to Individual, Joint & family memberships
Offer valid between Saturday 26th December 2020 until Sunday 31st January 2021
Half price offer is only available by payment through direct debit.  After the initial year has ended the subscription will automatically increase to the Trusts full minimum subscription rate  
No other pay methods apply for this offer
Offer is 50% of our minimum subscription rate for Individual, Joint or Family memberships 
Not in conjunction with any other offer
North Wales Wildlife Trust reserves the right to withdraw the offer at any time
Offer valid by joining via the Trusts website and with trust staff.