Protect the wildlife you love
Join our 6,000 members to get involved with activities, visit 36 wonderful nature reserves and directly contribute to safeguarding vulnerable wildlife in North Wales.
Buy membership for someone else
Delivering conservation programmes to ensure future generations are able to enjoy the wildlife-rich landscapes we do today is an enormous undertaking.  We rely heavily on membership to generate the funds we need to do this.  We cannot safeguard North Wales's precious habitats and vulnerable wildlife without the support of those who live and work around them.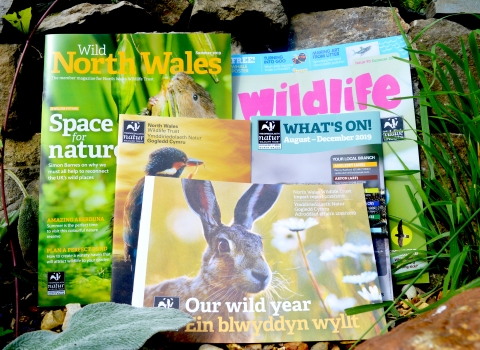 You will receive ...
• A guide to our nature reserves  • Three issues of Natur magazine
• A weekly wildlife e-newsletter • Access to more than 120 events
Family members also receive a fabulous children's welcome pack and four issues of Wildlife Watch or Gwyllt! magazine - full of information, competitions, puzzles and projects!
Become a member today
Learning about North Wales Wildlife Trust has really increased my interest in our amazing, wild world. It has inspired me to become a member - and make a wildlife garden at home!
Don't want to join online? Feel free to print our Direct Debit form and post it to us!