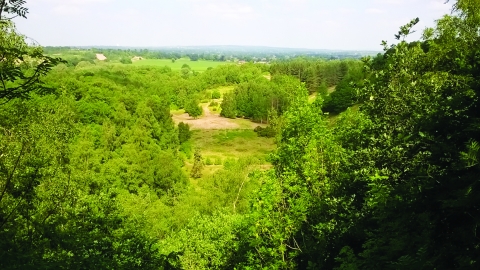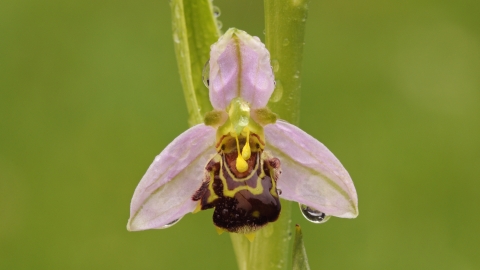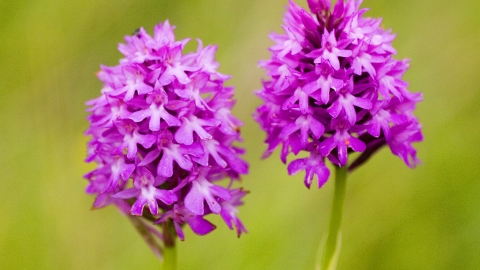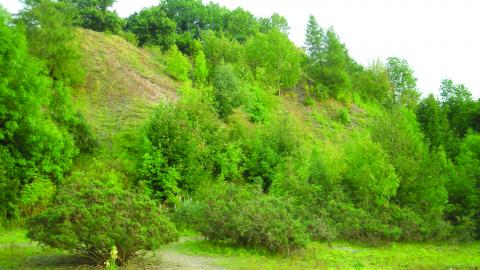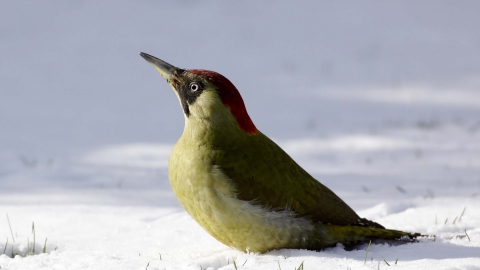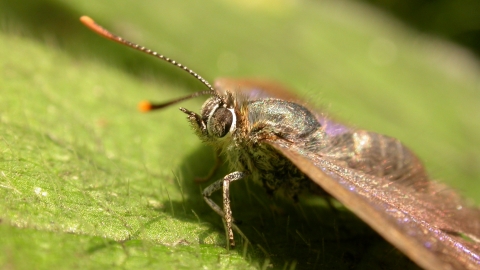 Buzzing with biodiversity, this old industrial site is now overflowing with invertebrate life.
Know before you go
Entry fee
No
Parking information
There are spaces for six cars just beyond the railway bridge, Disabled parking can be accessed through the reserve entrance using a RADAR key.
Grazing animals
No
Walking trails
A network of paths over uneven ground
Access
The site is steep with gravelly slopes in places. By using a RADAR key to access the disabled parking, you can explore the reserve by following a wheelchair and pushchair accessible path.
When to visit
Opening times
Open at all times
Best time to visit
spring and summer
About the reserve
With over 1,000 recorded species, Marford Quarry is a wildlife oasis – and one of the best places in Wales for invertebrates. As its name suggests, the site was quarried for many years (supplying aggregate for the construction of the Mersey Tunnel) but, now that nature has truly reclaimed it for herself, insects thrive in the mix of post-industrial habitats and several rare species make their homes here.
The reserve is especially important for a specialised group of invertebrates, aculeate Hymenoptera (bees, ants and wasps), with an astounding 171 different species recorded (2018). Ants, in particular, are an important source of food for green woodpeckers – as you wander along the network of paths that criss-cross the quarry floor, listen out for their distinctive, cackling call. In spring and summer, the vivid colours of orchids and other wildflowers accompany the reserve's leafy greens; whilst the flashes of colour from the 35 butterfly species found here are sure to catch your eye.
 
Disturbance and deadwood
Work here focuses on maintaining the variety of habitats that host such an array of wildflowers and invertebrates. The ground is disturbed and left open in rotation to encourage early successional plants and the invertebrates, such as the burrowing bee and wasp species, that need this bare, sandy soil. Dead wood is also left standing at the site for use by other rare invertebrates, whilst scrub is removed from some areas to prevent woodland colonising the grassland habitats.
 
Did you know?
Ruby-tailed wasps are the cuckoos of the insect world. They lay their eggs in the nests of other solitary wasps and bees and, once hatched, the larvae eat the rightful brood.
Directions
2.5 miles north northeast of Wrexham. Heading South into the village of Marford on the B5445, turn Right onto Springfield Lane. There are spaces for six cars just beyond the railway bridge (SJ 365 563). To enter the reserve, walk back under the railway bridge and look for a public footpath sign and the reserve entrance.
Environmental designation
Site of Special Scientific Interest (SSSI)