Robin Sandham
Robin celebrated turning 40 by running a marathon around Holy Island in aid of North Wales Wildlife Trust!  The Covid-19 lockdown helped him realise how special his local nature reserves were – and he wanted to play his part in helping to look after them.  He raised more than £500 for our work - thank you, Robin, and everyone who supported you!
Support Robin today!
Robin's personal fundraiser is completed, but you can still support his amazing efforts with a donation to North Wales Wildlife Trust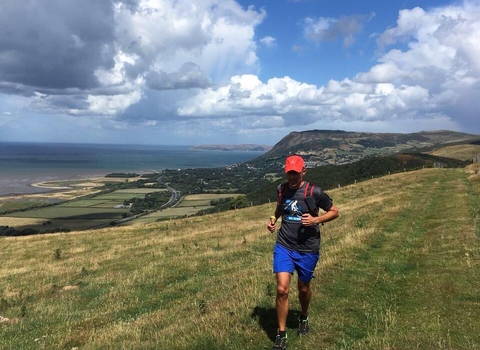 About me
I'm Robin, I live in North Wales and I'm a local conservationist, birder and bird ringer. I am a keen cyclist and runner too, and during the Covid-19 lockdown I managed to keep activities up and steadily increased distances so I plan to run a marathon before I turn 40 – in fact, I'll be running around Holy Island with just a day to spare before the big day! The lockdown also slowed our pace down to and I found I was walking more; noticing more wildlife as I went.  I knew that I was lucky to have three NWWT reserves within walking distance, and it made me realise how special these, and other places I couldn't go to, are – so I wanted to play a little part to help.  Please follow me on Twitter @birdsandbike and Instagram @robinsandham and the NWWT pages to find out about my run.  Thanks!