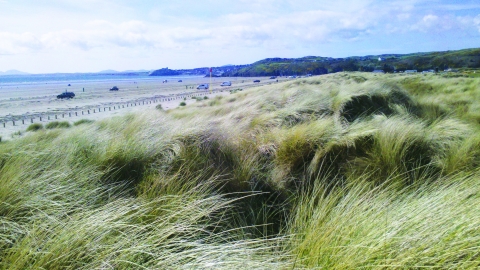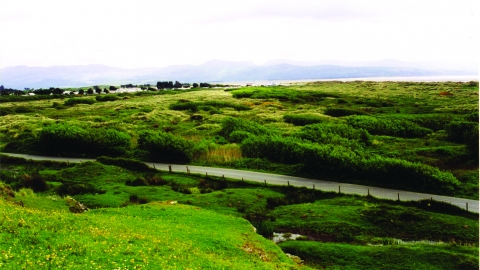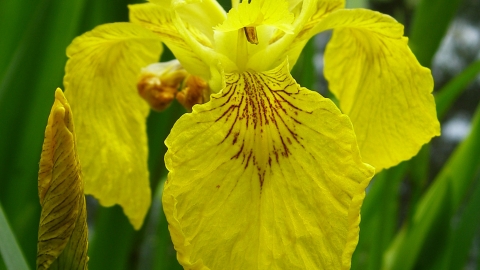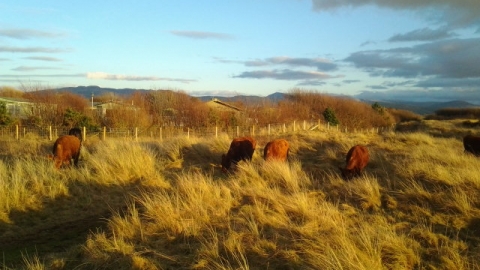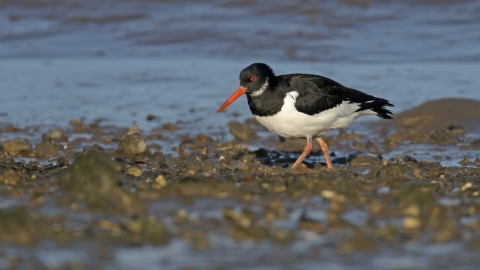 Extend your day at the beach with a stroll through this wildlife-rich dune system filled with the characteristic sound of stonechats and skylarks.
Know before you go
Entry fee
Free
Parking information
Park in the village of Morfa Bychan or approach the reserve from the beach car park at SH529372.
Grazing animals
Cattle, autumn and winter.
Walking trails
There is a public footpath that crosses the reserve and dunes, ending on the beach. Other well-trodden permissive paths exist but can be often submerged at times of high rainfall, especially in winter.
Access
Generally flat and sandy, but be prepared for waterlogged conditions after periods of heavy rain and/or high spring tides.
When to visit
Opening times
Open at all times
Best time to visit
Spring / Summer
About the reserve
Saved from development by a close partnership between Bourne Leisure and North Wales Wildlife Trust, Greenacres is a great example of increasingly rare dune habitat. Located in a spectacular coastal landscape, the reserve contains dune grassland, scrub and willow carr habitats. Rare plant species such as variegated horsetail and sharp rush can be seen amongst the more common dune flora and marram grass. Take a moment to sit still among the tall grass and you might be lucky enough to encounter some of the dune-specialist invertebrates, amphibians and reptiles that make Greenacres their home. Scrub and willow provide nesting opportunities for spring migrant birds such as chiffchaff, willow warbler and whitethroat, while ground-nesting species such as oystercatcher and reed bunting find cover in the long grass.
Cattle as control
The key habitat management undertaken is light cattle grazing in the winter months, reducing cover of bulky grasses that can smother the delicate wildflowers and dune annuals that attract a wide variety of insects. Wildlife Trust staff and volunteers also control scrub and willow by manual cutting, both to reduce colonisation of botanically rich habitat and create areas of bare sand for invertebrates. These techniques are used outside the bird breeding and flowering seasons to minimise disturbance to native wildlife.
 
Did you know?
Bourne Leisure works closely with the Wildlife Trust to protect this fragile dune grassland habitat. Numerous events are held over the summer to enthuse tourists staying at Greenacres caravan park about the local environment.
Directions
From the centre of Porthmadog, head South West along the road signposted for Porthmadog golf course and Morfa Bychan.  Park in the village of Morfa Bychan and walk towards the beach, along the main road, past Greenacres Holiday Park.  A public footpath sign and gate on the left (SH535374) leads you into the reserve.  Alternatively, approach the reserve from the beach car park at the road's end (SH529372).
Habitat
Contact us
North Wales Wildlife Trust
Environmental designation
SAC SSSI